End of milk quotas feature interview...how to manage dairy expansion risks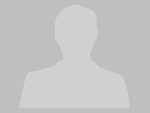 Four vets answer key questions about how farmers can manage herd health risks in a post milk quota situation.
[KM: Kevin Meaney, Southview Vets, Clonmel. KO'M: Kieran O'Mahony, Glen Vets, Tipperary Town. MO'C: Michael O'Conner, O,Connor Julian Vets, Tipperary Town. PD: Padraig Duggan, Killenaule Vets.]
Expanding herds will need more on-farm facilities. What are the issues that farmers need to consider?
KM: In an expanding herd it is the youngest animals that suffer the most from a lack of facilities. The business of rearing a dairy heifer to target breeding weight begins at day one. Calf accommodation needs to be built with the needs of calves in mind- they are not just small cows; their temperature and ventilation requirements are very different.  
PD: Another "bottleneck" is cow housing. If there are not 110 cubicles per 100 cows, and 60cm feed space per cow, then 1st calvers will suffer. It might not be a problem on a daily basis, but when a second factor, such as poorer quality forage, or bad weather is thrown in, the young cows get pneumonias and displaced stomachs.
KO'M: Farmers also have to think of themselves. Good facilities reduce the need for manpower on the farm. An increasing problem on dairy farms is the lack of help for the farmer. Farmers may need to upgrade their facilities to reduce the labour needed.
MO'C: When putting facilities in place farmers need to be sure that they are spending their money wisely. For example a farm with a history of calf health problems should concentrate on the calf house first. The cost of building a poorly designed calf house is not different to building a well ventilated and healthy one. Farmers should seek advice from advisors who are experts in calf housing.
Expanding herds means more animals coming onto the farm. How should biosecurity risks be managed?
KM: Introduce animals from as small a number of different herds as possible. Look for a closed herd.  In reality there are very few truly closed herds, but some are better than others.  Here is an order of preference, to consider:
1.Disease free herds which have been thoroughly tested for a given disease and are known to be free based on the results of screen tests such as bulk testing
2.Herds of known disease status which may not be free from all disease, but will have control measures in place.
3.Small herds closed herds are more likely to be free from a lot of infectious diseases, even-though they have never been tested.
4.Local herds tend to suffer from the same diseases as your herd, and so buying from them might carry a lower risk of introducing a new disease.
5.Open herds: if you are feeling lucky; pay your money and take your chance!
PD: An important issue is how new animals are introduced to a herd. As well as managing the risk of infecting your herd; there is also the risk of infecting the newcomers with diseases already on your farm. Have a quarantine period and consider testing, vaccination and preventative antibiotic treatment. Draw up a plan with your vet, based on the disease status of your farm.    
KO'M: I agree with Padraig. It is vital that a farmer knows his own herd health status. The risk is the same whether you are adding diseased animals to a clean herd or vice versa. Buying animals from a herd known to be clean for say IBR is good, but if they enter a herd where IBR is endemic there can be very serious consequences.
MO'C: It isn't difficult to find out a herd's health status. There are many tests available. The amount of information available to a farmer has increased exponentially over the last few years. When you have this information, you can make more informed decisions relating to biosecurity, vaccination, etc..
Some farmers may opt to expand production without increasing cow numbers? What do they need to consider?
KM: Increasing output per cow increases the risk of production disease. Cow type and nutrition will be crucial factors.  All forages should analysed and accurate diets formulated by a nutritionist.
PD: The quickest way to spot a problem is through ongoing monitoring of production diseases such as milk fever, ketosis and lameness; infectious diseases and parasites.
KO'M: The key here is increased efficiency. It is well recognised that the 2 key drivers of productivity and efficiency at farm level are grass utilisation and herd fertility. It is estimated that in County Tipperary, only 11% of land on beef and dairy farms is operating at optimum fertility levels. For optimum fertility, soil should have a pH of 6.3, and the P and K index should be 3. Achieving these targets on your farm will mean more grass, less fertiliser, increased milk yields, and subsequently more profit.
MO'C: Herd fertility can be improved with better heat detection by using a vasectomised bull, pre breeding scanning of all cows not showing heat 35 days post-calving and serving all heifers in the first 3 weeks of the breeding season.
How can farmers and vets work together to reduce the risks associated with expansion?
KM: The single biggest contribution that vets and farmers can make together to the profitability of the expanding dairy farm is in herd health planning. There are two forms of planning:
Activity based planning: this is where the farmer and his vet draw up a customised plan of all the herd health and preventative measures required on the farm, based on their knowledge of the history of the farm and risks that are of concern to that farmer.
Performance-based planning:  this is a newer idea, where the farmer and vet agree target levels for different herd health problems, monitoring procedures and what action to take if targets are not met.
PD: Performance –based planning can be very effective. For example, a target of less than 5% retained cleanings after calving might be agreed. If the incidence goes above this, potential causes are investigated and targeted solutions are implemented. This way the farmer can quickly identify what problems are important to him and only spend money on herd health where it will give him a return. 
KO'M: Vets are in a unique situation because they see the entire herd at least once a year during the herd test, as well as in the Spring, when there tends to be more health issues on the farm. With this overview vets can provide targeted information relating to biosecurity, vaccination, suitable lab testing, fertility scanning and housing design depending on what is relevant on each farm..
MO'C: As Kieran says, the relationship between a farmer and his /her vet has evolved from an emergency treatment to a more advisory-type role. We as vets have seen this change occurring over a relatively short period of time and would like to think that we have adapted to it accordingly.